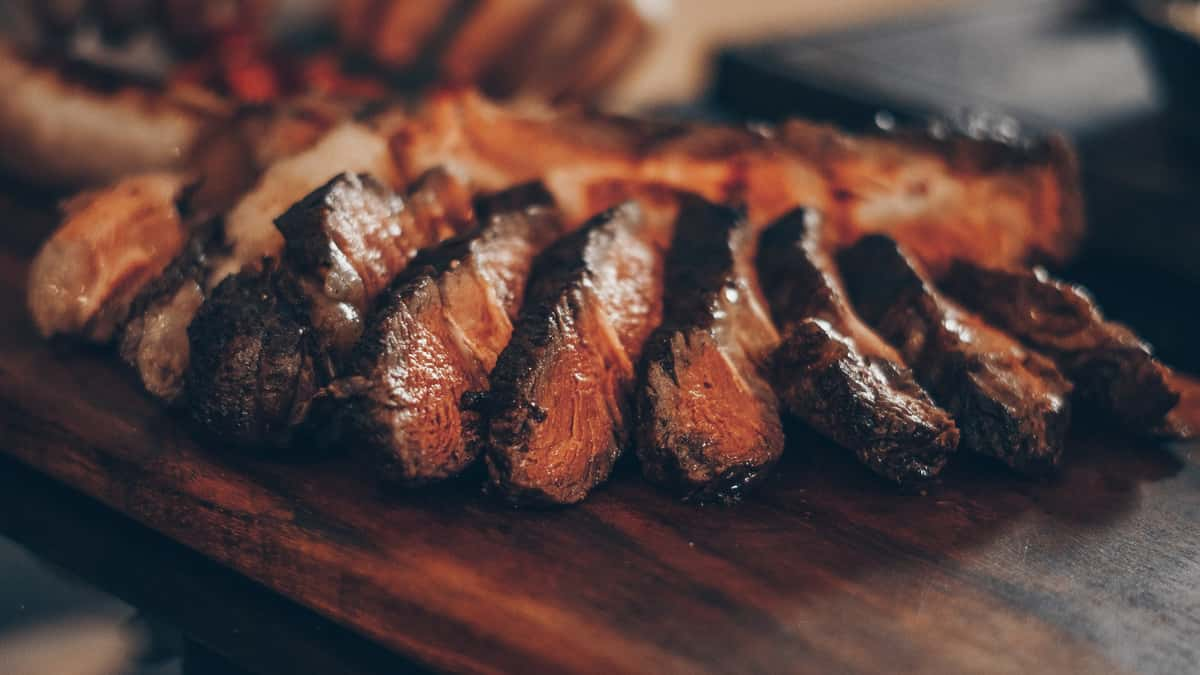 Walls BBQ
huntsville, Texas
BEHIND THE WALLS
Pecan-smoked Texas BBQ and scratch-made sides. This is the Walls in Huntsville you won't want to leave!
Our Story
Huntsville residents know that Walls refers to the "Walls Unit" which is the central prison unit of the Texas Department of Criminal Justice located in downtown Huntsville. Opened in 1849, it is the oldest prison in Texas. The unit's nickname comes from the surrounding massive red brick walls. But soon, Texas will know Walls as the place for moist, flavorful, pecan-smoked meats and scratch-made sides. This will be the Walls you won't want to leave!
Pecan Wood
A BETTER SMOKE

Very rarely do you find BBQ smoked with pecan wood despite its perfect balance of sweet and savory. That is because it is rare and expensive relative to oak and mesquite. Fortunately, Walker County is home to many native pecan trees which we use for the smoke only, not to heat.
SCRATCH-MADE
NO CANNED VEGGIES HERE

Rarely do you find a BBQ restaurant--even the good ones--where they make all their sides from scratch. To prove it, we display our produce and dry goods where our customers can see them. Flavorful recipes, fresh ingredients, and a lot of love make Walls unique. The same effort is put into our delicious desserts as well.
Walls BBQ
601 TX-75
Suite C
Huntsville, TX 77320

Hours
Monday - Sunday:
11:00 am - 8:00 pm
Tell Us What You Loved
Leave a Review
"Walls barbecue is so good! I stopped to compliment one of their employees after our lunch. I have no problem saying Mckenzies has nothing on their ribs! I told the employee he needs to tell his manager. He replied with "I am the manager!" The portions they give you are so fair. My husband and me are so pleased. We'll definitely be going back! The employees are always ready to serve and are so kind! Thanks Walls! Keep up the good work! Here's a big pat on the back!"
"Best sandwich around. We come every week. And other days"
"No place I have ever been can do fried okra right... But Walls BBQ. I LOVE THIS PLACE!"
"Great flavor and sides . The banana pudding is to die for ."
"Brisket Fries are my absolute favorite and everything on the menu is good!! The staff is friendly and very kind!! Hidden gem in Huntsville!"
"Sooo good!!! And it's huge!!!!"
"Walls barbecue is so good! I stopped to compliment one of their employees after our lunch. I have no problem saying Mckenzies has nothing on their ribs! I told the employee he needs to tell his manager. He replied with "I am the manager!" The portions they give you are so fair. My husband and me are so pleased. We'll definitely be going back! The employees are always ready to serve and are so kind! Thanks Walls! Keep up the good work! Here's a big pat on the back!"
"Best sandwich around. We come every week. And other days"
"No place I have ever been can do fried okra right... But Walls BBQ. I LOVE THIS PLACE!"
"Great flavor and sides . The banana pudding is to die for ."
"Brisket Fries are my absolute favorite and everything on the menu is good!! The staff is friendly and very kind!! Hidden gem in Huntsville!"
"Sooo good!!! And it's huge!!!!"
"Walls barbecue is so good! I stopped to compliment one of their employees after our lunch. I have no problem saying Mckenzies has nothing on their ribs! I told the employee he needs to tell his manager. He replied with "I am the manager!" The portions they give you are so fair. My husband and me are so pleased. We'll definitely be going back! The employees are always ready to serve and are so kind! Thanks Walls! Keep up the good work! Here's a big pat on the back!"